Torrente Contractors Inc. is a general contractor specializing in providing Kitchen Bathroom and Basement Renovation. Our business is built on the concept of providing friendly and honest service with integrity.
With a long history of due diligence and scope development, we have effective communication and project management skills to successfully complete your projects on a timely and professional manner. When looking for a service that you can count on plus great value, Torrente Contractors is here to assist you.
Torrente Contractors Inc. has managed over 6 million dollars in renovations since our founding in 2006. Torrente has completed over 4,000 interior renovations since 2008, both as a contractor and as sub-contractor.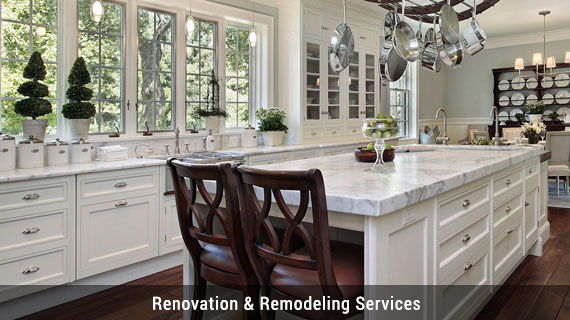 OUR
MISSION
Our goal is to provide you with dependable service and excellent workmanship that you will be proud of.
We value our clients, and we look forward to treat you as a part of our family.
Francisco Diaz
Founder and CEO,
Over 25 years of residential and commercial, general construction experience. After high school, Francisco was given the opportunity to work as a painter in a well known painting and remodeling company learning the traits.
With a combination of his strong work ethic and obsession for detail, Francisco grew within the company where he was a painter to a foreman, then to project manager and then construction manager in charge of over 10mm in multi-family tax credit renovation.He was inspired to become an entrepreneur.
Torrente Contractor, Inc in 2006 started off as a small crew of workers to the company that it is today. Every project is treated with care and given exceptional attention to detail. Every customer is greatly valued and assured that satisfaction is our main priority.
Juan Aleman
VP of Interior Renovation
Juan joined Torrente Contractors Inc. in 2014. He is the newest member of our management team and brings over 25 years of industry expertise. As VP of Interior Renovations, Juan's day-to-day responsibilities include:
Preparing conceptual and competitive bid estimates.
Contract and bid negotiations.
Vendor management.
Subcontractor scheduling updates.
Coordination with our Regional Vice Presidents as well as overall client satisfaction.
Prior to joining Torrente Contractors, Juan spent 5 years as an accomplished Rehab/Construction sub-contractor for leading construction companies in the east coast area and 10 years at LP Huffer, a General Contractor that specialized in multi-family renovations.
Torrente Contractors Inc. can give you the home you've always wanted.
You can rely on Torrente Contractors Inc. to provide excellent customer service from the start of your home improvement project until it's finished. We've been serving Maryland & Metropolitan area for more than 10 years. We even make follow-up calls to ensure that you are completely satisfied with every aspect of the project we've completed for you. Our goal is to make your home remodeling experience a positive one and to surpass your expectations.
FAQ
​ 1) How long have you been in business? More than 25 years.
​ 2) Are you properly licensed and insured? Yes. Copies of license and insurance are readily available from sales representatives.
​ 3) Do you work with realtors? Yes. We have a number of realtors and investors whom we help to maintain, update and prepare properties for sale if needed.
​ 4) How long do I have to wait before you can start my project? Most of the installation projects are started in 1-3 weeks, depending on weather, season, permits and materials
5) Do you provide any warranties? Absolutely! Any service we do on your house has warranty. Products and warranties vary.
Please ask your sales representative for more information.
​ 6) Which areas do you serve? Our coverage area includes Maryland, Washington, and Virginia.
​
7) Do you provide emergency repairs? Yes. We provide all kinds of repairs including roofing and siding.
​
​ 8) Do you work on commercial properties? Yes. We have experience residential and commercial.